What are Giving Back to the Profession PDUs?
In addition to earning PDUs within the Education category, PMI members also need to earn "Giving Back to the Profession" PDUs.
These are all the ways in which you can demonstrate your project management skills in a practical way that contributes to the overall profession. You can apply these hours to your PMP or ACP certification renewal.
Here are the top 3 recommended activities to earn Giving Back to the Profession PDUs.
Working as a Practitioner
Creating Content (through blogs or email newsletters)
Working as a Practitioner
If you have a PMI certification then ideally it means you're already working in a related role, whether it's as Project Manager, Business Analyst, Scrum Master or Product Owner. That work experience can be claimed under the Working as a Practitioner PDU category – but under some conditions:
There is a maximum amount of PDUs that can be claimed
You can claim them only once during the certification cycle
If your certification is…
PMP, PgMP, PfMP, PMI-PBA
PMI-ACP, PMI-RMP, PMI-SP
You can claim a maximum # of PDUs for working as a professional
8
4
Documentation needed
Job description or proof of employment
The rating for this activity would be:
Working as a Practitioner
Giving Back
Acting as a Project Manager, Product Owner, Scrum Master or in any professional capacity.
Giving Back: 4-8 PDUs Effort: Low Time: High Cost: Low
Creating content
Writing and sharing content is another method of earning Giving Back PDUs. This could involve writing blog posts, creating email newsletters, maintaining a shared knowledgebase within your company or other methods.
In order to claim the PDUs however, you will need to satisfy the following conditions:
| | |
| --- | --- |
| If your certification is… | PMP, PgMP, PfMP, PMI-PBA, PMI-ACP, PMI-RMP, PMI-SP |
| For 1 hour of this activity you can claim the following # of PDUs | 1 |
| Documentation needed | Provide copies of publications, sample educational materials or course |
Below are some recommendations for creating content.
1. Writing a blog
If you have an interest in writing or sharing knowledge – either within your company or as a personal side project – then writing a blog is a great option for earning PDUs.
When my company was first making the transition to Agile there was a lot of effort put into training staff on Agile methodologies. Having been newly trained as a Scrum Master I was interested in all things "Agile" and offered to create an Agile blog in our corporate intranet to help inform staff on best practices, tools and advice.
There are two ways you can create a blog to earn PDUs:
Create a company blog: if your company uses tools like Confluence or SharePoint for their corporate intranet then they have built-in tools for creating blogs and related content. Speak to someone in yourIT department about setting up a Blog space and providing you with permission to create blog posts.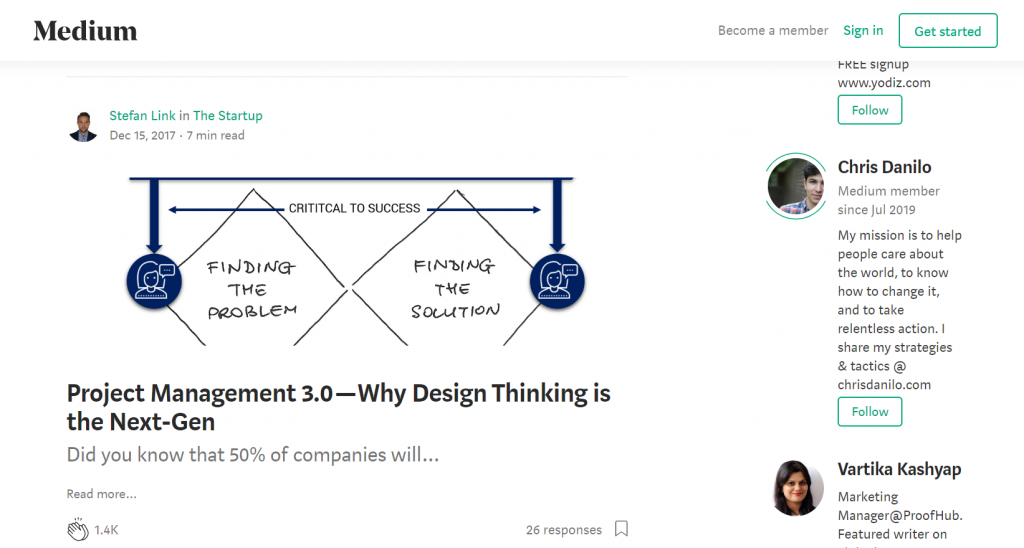 There is no shortage of Project Management topics that can be covered in a personal or company blog. To get you started, I've listed some examples below.
Sample topics for a personal or company blog:
What is Agile Estimating?
Top 5 ideas for fun Sprint Retrospective
How to create a "Definition of Done" with your team
The difference between Waterfall and Agile methodologies
How to assess risk in a project
Using the MOSCOW approach to requirements gathering (must have, should have, could have, won't have)
How to write user stories
If you spend a ½ hour writing a blog post then the PDUs can quickly begin to add up. This approach takes more effort than passively watching a webinar, but it's a great way to share knowledge with other people and develop new skills in the process.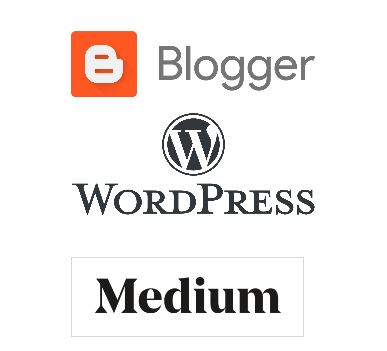 Write a blog
Creating content
Start a personal blog or one for your company where you can share tips, best practices or your own experience. If your company has an intranet site like SharePoint or Confluence it should be easy to set-up a blog site. Otherwise create a blog using a free blogging tool like Blogger, WordPress or Medium.
Effort: Medium Time: Medium Cost: Free
2. Sending email newsletters
If you have a company blog on Agile or Project Management-related topics, then an email newsletter with links back to the blog is a great way to share that information with other staff in your department.
And even if you don't have a blog, creating a newsletter with links to online articles, external blogs, tools or templates can still be of benefit to others in your organization.
At my company, a bi-weekly newsletter would be emailed to all staff with short summaries and links to Agile-related articles as well as blog content we create internally.
Here are several sites that provide valuable articles on Agile and Project Management-related topics. You can easily pull together a few articles each week and compile them in an email newsletter.
How would you send this newsletter? You can send the email from Outlook (desktop) as a simple formatted table. Add related images that you can find on Google (no need to worry about copyright), article descriptions and links and – voila! You have an email that can be sent to internal staff.
If you want alternatives to Outlook, then these email Marketing tools will allow you to send emails to a small email list for free as a bonus, they usually include pre-formatted email templates that make email creation even simpler:
Writing an email newsletter
Creating content
Create and send an email newsletter within your own company where you can share tips, best practices or your own experience. You can send it using whatever email tool your company uses: Outlook, Gmail or other external email marketing tools such as MailChimp, MailerLite, SendGrid.
Level of effort: Med Time to complete: Med Cost: Free