Is it time to renew your PMP or PMI-ACP certification?
If you've already earned your Project Management Professional (PMP) or Agile Certified Practioner (PMI-ACP) certification it's never too early – or too late – to start thinking about how to earn enough PDUs to maintain your certification.
It's possible to maintain these certifications throughout your entire working career if you plan properly and have the right resources at hand.
What is a PDU?
A PDU – or Professional Development Unit – is a 1-hour block of time that you spend on training, reading, courses or other professional development or volunteer activities. You must earn a specific number of these units if you wish to maintain your certification.
Rules for renewing your PMI certification
As part of PMI's Continuing Certification Requirements (CCR) program, you need to earn either 30 or 60 PDUs every 3 years. The type of certification you have determines whether you'll need 30 PDUs or 60 PDUs.
Fortunately you can earn PDUs in a variety of ways, but you must earn a specific number of units in two main categories:
The breakdown is as follows:
| | | |
| --- | --- | --- |
| If your certification is… | PMP, PgMP, PfMP or PMI-PBA | PMI-ACP, PMI-RMP or PMI-SP |
| The total number of PDUs required to earn every 3 years is…. | 60 | 30 |
| Where the minimum number of Education PDUs is… | 35 | 18 |
| And the maximum number of Giving Back PDUs is… | 25 | 12 |
The smallest PDU activity amount you can report is 0.25, which is equivalent to 15 minutes.
For example: if you spent 45 minutes watching a project management-related webinar, you can claim 0.75 PDUs.

How to earn 30 or 60 PDUs in a few months
In this guide, I'll provide recommendations on different ways to earn PDUs and also provide a rating to show how they rank based on:
The number of PDUs you can claim
Time to complete the PDU
Level of effort it takes
Cost to earn this PDU
You'll be able to quickly see how to earn the maximum number of PDUs from online courses, books, webinars and other resources and create a plan that works for you.
A rating system for earning PDUs
Develop your PDU plan by looking at each activity rating and determine if it's what you need to complete your certification renewal. See an example below: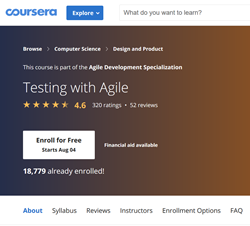 Coursera
This course covers how to test ideas and usability, as well as software.
Ways of Working: 15 PDUs Power Skills: 3 PDUs Business Acumen: 2 PDUs Effort: Low Time: High Cost: Low
Next steps…
Now that you know how many PDUs are required for your certification, let's review some ways in which you can earn them, starting with Education PDUs.
Then review a few recommendations for earning Giving Back PDUs.
---